'THE FAT LADY SANG - Whodunit?' Game Synopsis
6 - 14 Guests (18 and over)
Friends were invited to the grand Country Estate Of the wealthy Diva....to seal up their fate. All were excited until their host was found dead With a note in her pocket and a wound in her head. Clues drifted in, and some were bizarre.... Who, at this holiday happening, murdered the star? All still in the will, so who gives a dang? Count your blessings, it's over....The Fat Lady Sang! NOTE: This is a unisex game......All characters are suitable to both genders.

This simple to use adult murder mystery for 6-14 people is a great way to move a party, have lots of fun and entertain your guests! Come join the unique, unisex characters and discover whodunit!



>> Characters
>> Sample Game Materials
>> Party Theme for This Game


Register for this Game
Registration is free, but you will need to purchase to see the materials:

Contents
Host Instructions
Guest Instructions
Character Descriptions
Character Motives
Game Clues
Print-able Invitations
Email-able Invitations
Invitation Tracking
Name Tags
Pre-Game Clues
Suggested Recipes
Tips from Other Hosts
Bulk Emailing Tools
Scripts (Large Group Games Only)
Cast Materials (Large Group Games Only)
Team-Building Features (Available only in Team Building version)
Facilitator's Instructions
Team Assignments Tools
Team Building Activities
Table Tents
Team Building Tips and Suggestions
Questionnaires and Team Review Tools
Awards
Murder Mystery Reviews
Also-It was great having unisex characters. Our parties are a mix of couples and singles and rarely work out 50-50 on gender. This is a real plus, and when one character didn't know whether her husband or wife had died, it just added to the fun.
heiligmans@verizon.net - Columbia, MD, USA
Monday, January 01, 2018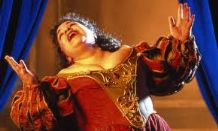 Game Information
Game Categories