'Murder: Hollywood Style' Game Synopsis
8 - 14 Guests (including Host)
Director Hugh Jeego is throwing one of his fabulous Hollywood parties and everyone who is anyone has been invited. Of course, discovering that lead actor Rich N. Famus was murdered wasn't in the script ...was it? It's a fun evening of clues and a movie award trivia activity when everyone is a suspect!

One of Hollywood's most famous leading men has been murdered. Have YOU been cast as the murderer? What fun! What a murder!



>> Characters
>> Sample Game Materials
>> Party Theme for This Game


Register for this Game
Registration is free, but you will need to purchase to see the materials:

Contents
Host Instructions
Guest Instructions
Character Descriptions
Character Motives
Game Clues
Print-able Invitations
Email-able Invitations
Invitation Tracking
Name Tags
Pre-Game Clues
Suggested Recipes
Tips from Other Hosts
Bulk Emailing Tools
Scripts (Large Group Games Only)
Cast Materials (Large Group Games Only)
Team-Building Features (Available only in Team Building version)
Facilitator's Instructions
Team Assignments Tools
Team Building Activities
Table Tents
Team Building Tips and Suggestions
Questionnaires and Team Review Tools
Awards
Murder Mystery Reviews
I bought this for my daughter's 12th birthday. The characters were really fun and engaging. The girls had a great time dressing up, but would have like more suggestions. I added my own when sending invitations since some were kind of boring. The concept of the game and how to utilize the clues was not clearly explained. Would have been nice to provide ideas to share with guests. All in all the girls had a fabulous time.
Cassidy I. - 401 6th Street SW
Thursday, January 28, 2016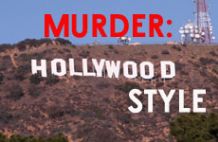 Game Information
Game Categories