'Killers International Annual Meeting' Game Synopsis
7 - 16 guests
This game is designed for beginning and intermediate sleuths with only three suspects. The game is played in rounds. Game for both men and women, some characters can be either. Includes instructions for modifying game to different size groups and additional party ideas.

It is the annual meeting of Killers International. Assassins from around the world gather to consider such mundane matters as profit and loss statements, listen to committee reports, and visit with old friends. But one of the members is found murdered, stabbed in the back. He left a dying clue that points to his murderer ...

Also available in: Large Group Version

>> Characters
>> Sample Game Materials
>> Party Theme for This Game


Register for this Game
Registration is free, but you will need to purchase to see the materials:

Contents
Host Instructions
Guest Instructions
Character Descriptions
Character Motives
Game Clues
Print-able Invitations
Email-able Invitations
Invitation Tracking
Name Tags
Pre-Game Clues
Suggested Recipes
Tips from Other Hosts
Bulk Emailing Tools
Scripts (Large Group Games Only)
Cast Materials (Large Group Games Only)
Team-Building Features (Available only in Team Building version)
Facilitator's Instructions
Team Assignments Tools
Team Building Activities
Table Tents
Team Building Tips and Suggestions
Questionnaires and Team Review Tools
Awards
Murder Mystery Reviews
We did Killers Int'l for a birthday party get together. Prior to this, we'd done one other game, the Trailer Trash Tragedy. Killers Int'l was entertaining, but instructions were not as organized as the Trailer theme. For the most part, people were very entertained and had a great time. I prefer having everyone as a suspect as opposed to having just three main ones like this. We went all out with decorations, including a mug shot picture area. We also had people give a password before they came in the door. I gave the game 3 out of 4 stars mainly because it seemed clunkier than the Trailer theme party, which went extremely well. Will still happily come to this site next year for our next party game.
Kelly - Eugene, OR
Friday, November 25, 2016

This was a great murder mystery party. I arranged my living room like a business convention: white tables, chairs, pens and portfolios with each rounds clues concealed inside. We conducted the party like a business meeting and had mini breaks for games. Games we played were: Blind Knifing: Put a blindfold on the competitor, spin a few times then let them stab a giant styrofoam drawing of a person. Whomever gets the deadliest stab wins. Top Shot: Each person gets five rounds to shoot with an air soft handgun at an air soft target board. We had a great time and finished the night off with a gift exchange,
Tiffany - Centralia, WA
Saturday, September 21, 2013

This was our group''s second party. The theme was alot of fun and very diverse. My only criticism is that there are only 3 suspects, thereby increasing the chance of guessing correctly. We all agree we prefer mysteries where anyone can be the culprit and has a good chance of geeting away with it!
Christine H. - Livingston, MT
Saturday, October 20, 2012

Did this mystery at my birthday. I had the role of Top Gun, which was nice to facilitate the flow of the game. Instead of questioning the people about what they knew about the suspects, the guests asked each other instead, which made nice small discussions going on in the room. At the final vote, 7 out of 9 guests voted for the right suspect, which was surprising to me that so many got it right. We did the game in Norwegian, even if the notes were in English. This added to some confusion for some of the guests that weren''t that skilled in English, but with the interaction, it worked out right. I liked the game, even though it took up most of the time for the birthday party, so if you want people to socialize outside the characters, be aware that you need some hours to complete the game, and people will be talking about it both before and after playing, so it takes up a lot of time. From this experience I would recommand that you have this game for the full night, and not expect too much other program than that. We also had a game that I found on another website, where people got mission during the party to kill another guest member with a special weapon (e.g. a shoe) at a special location (e.g. in the library). This was a fun game. We had a lot of fun and I would recommend this game to others as well.
Helge S. - Oslo, Norway
Wednesday, October 12, 2011

We had nine 15-year-olds over for a birthday party and incorporated this game. It turned out great. Overall, it was a great party. We finished after about 2.5 hours. Then we had cake and ice cream and shooed them off to do whatever for the rest of the party. They all seemed very happy with the event. The following Monday at school, they were still referring to their characters... ...I'd recommend this for a teenage party. I imagine adults would enjoy it too.
R. A. - CT
Saturday, May 14, 2011

We used this mystery for a New Year's Eve Party and combined it with a progressive dinner. We had 22 people and it took a lot of work to 'steal' and develop new characters - but it was well worth it! Everyone felt that it was a GREAT party. We were surprised that everyone really got into their characters. There was a lot of spontaneous action and 'adlibbing'. The internet connection was great as the guests were from several different states and only coming to the party location for the weekend. All-in-all this was a great investment and excellent value which produced a wonderful evening's entertainment.
Jack P. - Tennessee
Tuesday, January 05, 2010

The game was great and interesting. This was my second murder mystery party and it was nice to have a little more structure than the first one with this game. However, the structure felt a little stiff after the first two rounds. It was hard to get people motivated to all gather around to hear what everyone had to say. The new clues every round kept things very interesting! Overall we had a great time! Thanks!
Courtney - Minneapolis, MN
Sunday, November 29, 2009

What a wonderful time!!! I had so much fun and was happy to be invited to this event. Was glad Cowgirl got off the hook at the last minute, would hate to have been the one to kill off a preacher, even if he did forget the badges. Thank you for such a fun fellowship event.
Deana Z. - Sacramento, CA
Thursday, November 12, 2009

Great mystery! Our suspects were wonderful at acting out their parts. The voting was split three ways. All had a good time. I'd recommend it.
Diane P.
Tuesday, November 03, 2009

Well done. Well played. Well executed.
sky - Galveston
Tuesday, June 02, 2009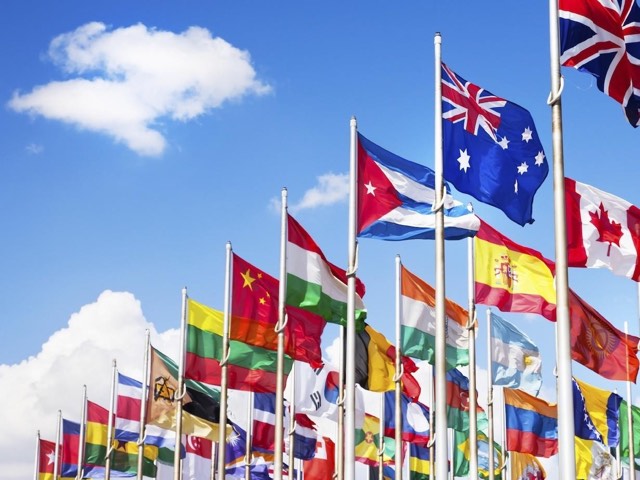 Game Information
Game Categories