'Summoned: A supernatural murder mystery' Game Synopsis
6 to 10 Guests
Lord Harbinger of Doom has spent many years as a demon slayer, fighting evil spirits who have crossed into the human world. He recently found an ancient spell in the Book of Evil which will allow him to actually summon evil spirits to earth. He has an unpleasant surprise waiting in the Dungeon for any evil spirits that answer his summons. Join Lord Harbinger and his assistant Willie Survive as they prepare for possibly the last battle of their lives

You have been summoned to the dungeon at Doom Castle by Lord Harbinger of Doom, the famous summoner and demon slayer. You are powerless to resist as his summoning spell is very strong. Who knows what the evening will hold.

Also available in: Female Only Version | Teen Version | Teen Girl Version

>> Characters
>> Sample Game Materials
>> Party Theme for This Game


Register for this Game
Registration is free, but you will need to purchase to see the materials:

Contents
Host Instructions
Guest Instructions
Character Descriptions
Character Motives
Game Clues
Print-able Invitations
Email-able Invitations
Invitation Tracking
Name Tags
Pre-Game Clues
Suggested Recipes
Tips from Other Hosts
Bulk Emailing Tools
Scripts (Large Group Games Only)
Cast Materials (Large Group Games Only)
Team-Building Features (Available only in Team Building version)
Facilitator's Instructions
Team Assignments Tools
Team Building Activities
Table Tents
Team Building Tips and Suggestions
Questionnaires and Team Review Tools
Awards
Murder Mystery Reviews
While I thought the concept was great. The game was predictable for most people. At the end the majority of people said "If (murder's character) was the only one of us who benefited from the murder, he did it." And there was no proof that the murderer did get it, but since they got everything everyone picked them at the end. The concept itself was awesome but I would write it slightly different for improvement purposes to level the playing field.
Eleanor - Melbourne, Australia
Tuesday, June 30, 2015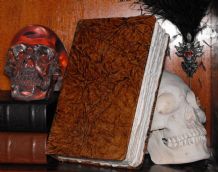 Game Information
Game Categories