'A Murder in Margaritaville' Game Synopsis
8 - 14 Guests
Set in the sunny and laid-back Florida Keys in the 80's, someone is wasted away in Margaritaville. This cool party includes trivia, dancing and of course, a murder! Everyone is a suspect...So, come join the fun!

This simple to use adult murder mystery for 8-14 people is a great way to move a party and have lots of fun. Spend an exciting evening entertaining your guests in Margaritaville!



>> Characters
>> Sample Game Materials
>> Party Theme for This Game


Register for this Game
Registration is free, but you will need to purchase to see the materials:

Contents
Host Instructions
Guest Instructions
Character Descriptions
Character Motives
Game Clues
Print-able Invitations
Email-able Invitations
Invitation Tracking
Name Tags
Pre-Game Clues
Suggested Recipes
Tips from Other Hosts
Bulk Emailing Tools
Scripts (Large Group Games Only)
Cast Materials (Large Group Games Only)
Team-Building Features (Available only in Team Building version)
Facilitator's Instructions
Team Assignments Tools
Team Building Activities
Table Tents
Team Building Tips and Suggestions
Questionnaires and Team Review Tools
Awards
Murder Mystery Reviews
This mystery party game is a blast!
EFB
Wednesday, May 02, 2018

I've been wanting to host a murder mystery party for years, and it's finally off my bucket list. We had 14 characters and 2 assistants who were invaluable in helping serve the food and drinks. The website worked beautifully. After a couple visits, things were easy to figure out and I had no trouble creating invitations, printing clues, sending messages, and getting everyone into the idea of playing their characters. You do need to put some time and thought into preparation and getting the guests interested. The evening was a new experience for most and definitely fun, but the key to success was definitely our guests. They came in character and stayed in character and made the evening a whole lot of fun.
Carol M. - Harrisburg, PA
Wednesday, April 19, 2017

It was Cheryl's retirement celebration with 9 women (some of us played men) it was a fun theme and a clever premis. None of us were sure how it would play out but it was very easy to follow with a cute ending. Costumes were easy and casually comfortable. We had alot of laughs-thank you!
Cyn-Dee, R. - 10 Arthur St
Monday, March 17, 2014

Had a group of 14 people for a New Years party. Everyone had a great time. It was a fun way to begin the night! We chose Murder in Margaritaville and got lots of laughs seeing each other dressed for our parts. We would definitely do this again.
Debbie &. - 1328 Pine Ridge Dr.
Thursday, January 02, 2014

Great Game!!! We had an awesome time. I had more people than characters and it was easy to add to this game.
Lisa J.
Thursday, June 06, 2013

What a great game, the characters and clues were laid out so it ran very smothly. Lots of room to adlib, I also added characters for the kids, it was very easy to do and a lots of fun everyone had a great time! I would recomend this one on a nice summer evening with lots of Margaritas!
Mike . - Lake Nacimento, Califorina
Thursday, August 23, 2012

It was SO much fun! We had a blast. Thanks so much Tim and Sharon for hosting and Frank and Kathlyn for organizing and to everyone for an amazing meal and entertainment! Can''t wait until the next one! Alix and Pete
Alix
Friday, June 22, 2012

we used this game to introduce my 2 brothers, sister-in-law and sister to our friends. We had 14 participants, our 3rd and largest murder mystery yet! Our menu included taco dip, cheeseburgers, potato salad, fruit salad, and margarita cake. We had iced tea, Landshark beer and margaritas, of course. We played a sand bag toss called "feed the shark", a fast-paced line up in alphabetical order by first name(dividing into 2 teams), and a memory game (a tray with 26 summertime items viewed for 30 sec, 90 sec to create your list). We allowed plenty of time between meal courses for interviewing. In the end, we tossed about numerous scenerios and 3 people deduced the murderer! Fun was had by all.
Pat . - United States
Sunday, June 10, 2012

I purchased A Murder in Margaritaville. It was a blast. Everyone enjoyed it even the skeptical ones. My husband kept telling me to cancel the murder mystery and we would just hang out. A half hour into the party he is planning the next murder mystery. My sister-in-law was skeptical. She didn''t want a part. One of my other guests canceled so she played that part to help me out. At the end of the night she was so glad she did. Most everyone wore a costume and stayed in character. It was funny to hear peoples guesses throughout the night. Host-party has so much information and different tools. I wouldn''t think of going to another website or a store to buy my next murder mystery. The invitation tracker is great as well as the drink estimator. It was right on. The website is so easy to navigate and has everything you need. I really like that they have so many different options to print your game, either yourself or sending it to Kinkos where you can pick it up. We had a blast. It was fun to decorate like we were in a tropical place, dress the part, and play a character. I will definitely be playing another one and would recommend this to anyone.
Lorraine T. - Taylorsville, UT
Wednesday, April 11, 2012

We traveled to the Outer Banks of North Carolina and do our mystery while on vacation. We had a blast!!!!!!!!!! I have told several friends about it and they would love to do it. I have provided this information to them so we will see if they do it.
Darlene B. - Rock Hill
Saturday, October 01, 2011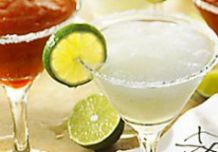 Game Information
Game Categories