'Revenge Against a Ladies' Man (Women Only)' Game Synopsis
8 Guests (18 and over)
If hell hath no fury like a woman scorned, then eight women scorned are a force to be reckoned with indeed! Eight women have discovered something terrible: they have all been dating the same man, famed singer/songwriter John Lothario! In their outrage, they have joined forces to exact their revenge on the man who broke their hearts. They planned only to ruin his career and make him pay for his disrespect, but now it appears that one of them has taken things too far. John Lothario has turned up missing, his hotel room filled with mysterious spatters of blood, his favorite lucky jacket found floating in a river! Now the women must determine who betrayed their plans, before they are all blamed for John Lothario's disappearance.

A standard mystery game played in rounds, designed specifically for women who love sleuthing. Great for a "girls' night in," or a Valentine's Day celebration for unattached women!



>> Characters
>> Sample Game Materials
>> Party Theme for This Game


Register for this Game
Registration is free, but you will need to purchase to see the materials:

Contents
Host Instructions
Guest Instructions
Character Descriptions
Character Motives
Game Clues
Print-able Invitations
Email-able Invitations
Invitation Tracking
Name Tags
Pre-Game Clues
Suggested Recipes
Tips from Other Hosts
Bulk Emailing Tools
Scripts (Large Group Games Only)
Cast Materials (Large Group Games Only)
Team-Building Features (Available only in Team Building version)
Facilitator's Instructions
Team Assignments Tools
Team Building Activities
Table Tents
Team Building Tips and Suggestions
Questionnaires and Team Review Tools
Awards
Murder Mystery Reviews
I hosted this one with 8 other sorority sisters of mine. It was a huge success and I'm on this site again to purchase another theme. Comments about this one though, I did have food catered from Carraba's (an Italian place here in Houston), so that made it easy to now have to cook. I was able to participate too. I had my husband help me organize the clues since he wasn't participating. They each got the story line in the mail with their invitation. Then they received a clue when the arrived as we all waited for the last person to get to the party. In the meantime, we mingled and were in character. Then when I served appetizers and wine, another clue came. I had dinner shortly after, in which another set of clues were given. Finally dessert and afer-dinner drinks. Then we all got to guess who did it. All in all, it was about 3 hours. So much fun!!! I cleaned up the mess one everyone left :). And the costumes were jut something any of the girls could be creative and pull out of their closet. Now I want to step it up to get everyone to come in a more dramatic costume!
alexis - Houston, TX
Sunday, March 16, 2014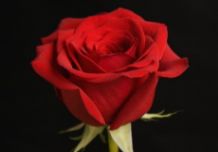 Game Information
Game Categories