'A Broken Heart Murder on Valentine's Day' Game Synopsis
8 - 14 Guests
Join the guests at Rosie Valentine's celebration of the purchase of her latest novel, "Heartbreak to Heaven", by movie mogul, Hugh Hadaway. The evening is filled with high spirits, fun and laughter, 'til the party is disrupted by the revelation of a real broken heart!

"A Broken Heart Murder" is a simple to use murder mystery for 8-14 people. It's a great way to move a party, have lots of fun and entertain your guests. How exciting to celebrate with the trivia and dancing that is included, and of course a murder! Everyone is a suspect, so come join the fun!



>> Characters
>> Sample Game Materials
>> Party Theme for This Game


Register for this Game
Registration is free, but you will need to purchase to see the materials:

Contents
Host Instructions
Guest Instructions
Character Descriptions
Character Motives
Game Clues
Print-able Invitations
Email-able Invitations
Invitation Tracking
Name Tags
Pre-Game Clues
Suggested Recipes
Tips from Other Hosts
Bulk Emailing Tools
Scripts (Large Group Games Only)
Cast Materials (Large Group Games Only)
Team-Building Features (Available only in Team Building version)
Facilitator's Instructions
Team Assignments Tools
Team Building Activities
Table Tents
Team Building Tips and Suggestions
Questionnaires and Team Review Tools
Awards
Murder Mystery Reviews
Our group of 15 really enjoyed this theme. Instructions were helpful but a bit repetitive. A separate "host" sheet would be very helpful instead of having to go through all the pages to figure out the details. An option to be the hostess without being the lead character would be another suggestion as it was a little tough doing both at the same time. Otherwise, we really enjoyed it. We've used other companies before, but prefer this one now and will definitely use them again in the near future.
Genevieve W. - San Diego, CA
Wednesday, February 20, 2013

Overall, it was a good time had by all. When I first printed this out, all 122 pages I was mortified because the writing and the trivia is totally hokey but that just added to laughs had by all when one had to utter the words. I was impressed by my friends how far they went and how into their characters they were it was really hilarious.
Gloria M. - Santa Cruz, California
Tuesday, February 21, 2012

We all had a blast doing this party. It was easy, and with the right preparation everyone can have fun. I could definitely tell that if the players were more experienced, the party would flow better, but everyone seemed to have a great time even though they were not experienced at murder mystery. The set up of the game into rounds controlled by the host definitely made it easier. Lastly, I agree that the host (and possibly one other person for extreme beginners) should know most of everything that is going on with each player so that they can help everyone move things along. I went around and dropped hints to the players to make sure the other players were giving all the information they were supposed to, and it seemed to help get conversations flowing. We all had a lot of fun, and it was amazing how long everyone seemed to stay in character even after the mystery was revealed.
Mark H. - Charleston, SC
Tuesday, January 03, 2012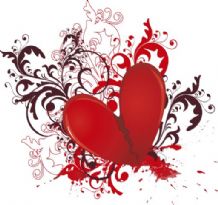 Game Information
Game Categories