'The Beverly Hills High School Murder' Game Synopsis
6 - 10 Guests (including Host)
Tonight is a surprise party for Shannon- the most popular girl at the exclusive girls' school in Beverly Hills, The Hills Academy. All her closest friends have been invited for an evening of fun. Unfortunately, the surprise is that someone at the party just murdered Shannon! Who would want to kill the most popular girl in school? The girl who was just elected The Hills' Ambassador to the National Schools Conference? The real question is who didn't? It's a fun evening of clues and a trivia challenge (all about teenagers in movies, TV, plays and literature) as you and your friends become students at The Hills Academy and solve "The Beverly Hills High School Murder".

An all-girl party perfect for a birthday or sleep-over, this is a mystery (and trivia contest) for everyone to enjoy!



>> Characters
>> Sample Game Materials
>> Party Theme for This Game


Register for this Game
Registration is free, but you will need to purchase to see the materials:

Contents
Host Instructions
Guest Instructions
Character Descriptions
Character Motives
Game Clues
Print-able Invitations
Email-able Invitations
Invitation Tracking
Name Tags
Pre-Game Clues
Suggested Recipes
Tips from Other Hosts
Bulk Emailing Tools
Scripts (Large Group Games Only)
Cast Materials (Large Group Games Only)
Team-Building Features (Available only in Team Building version)
Facilitator's Instructions
Team Assignments Tools
Team Building Activities
Table Tents
Team Building Tips and Suggestions
Questionnaires and Team Review Tools
Awards
Murder Mystery Reviews
We hosted this for our 17 year olds birthday. She goes to a girl's school, so it was perfect for her friends. They really got into playing the characters and had a lot of fun with it. The fingerprint analyzer was fun, but confusing as to how it fits in with the game. It seemed like their should have been more details about where the murder took place if you were going to introduce evidence from the analyzer. It was cool to view though. We needed one more character so we added one. It took a little creative ingenuity, but it worked out well. The girls didn't suspect, but did wonder why "Monet" did not have fingerprints on the analyzer. :-) The time frame was perfect for us, but I could see where it could take a lot less time if the participants didn't really get into playing the characters. The girls said it was the best party they had been to in a long time and wanted to do another soon!
Debbie K. - Southern U.S
Tuesday, March 11, 2014

We played Murder 90210 at my daughter's spend the night birthday party. We found out just a day or so before the party that one of the guests would not be able to come after all. It was pretty easy to combine a couple of the characters into one, and the party was good-to-go. All of the girls got into their roles, and by the time the reveal round came around, the girls were asking if we could add more to the game - no one was ready for it to be over. They had a great time!
Lynn a. - 107 Hudson Drive, Vidalia, GA
Saturday, March 23, 2013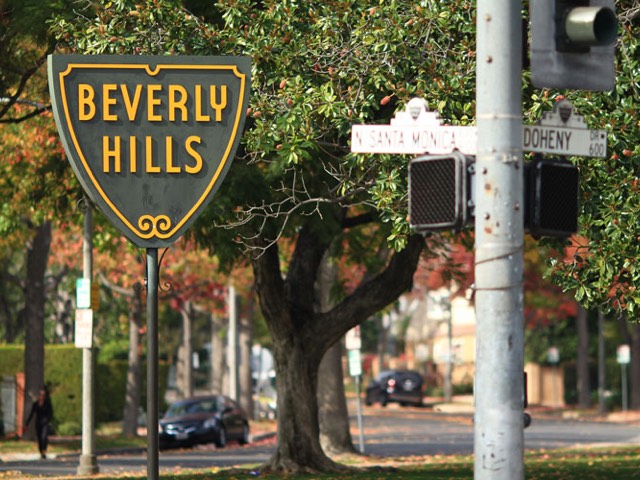 Game Information
Game Categories