'Death of a Dancer' Game Synopsis
6-7 Guests
Have you ever dreamed about being a dancer - either on Broadway or in a ballet company? Here's your chance to live your dream for an evening. Chelsea Walker is living every young girl's dream - she's about to graduate from the City Performing Arts School and her career as a professional dancer stretches before her. But after the students' final rehearsal for their last school performance, Chelsea has been found dead. This is the worst possible time for the rest of the students because tonight is their final recital - the night their futures are decided. Taylor Moore, the girls' classical dance teacher has gathered the girls who lived on the same floor in the school dorm together in order to solve Chelsea's murder quickly before the news gets out and ruins the school's recital. Any peforming arts school is full of rivalries and jealousies. But who could feel desperate enough to kill?

The perfect mystery game for anyone who used to dream (or still secretly does) of being a dancer. A fun game for teen (or almost) teenage girls at a birthday or sleepover party.



>> Characters
>> Sample Game Materials
>> Party Theme for This Game


Register for this Game
Registration is free, but you will need to purchase to see the materials:

Contents
Host Instructions
Guest Instructions
Character Descriptions
Character Motives
Game Clues
Print-able Invitations
Email-able Invitations
Invitation Tracking
Name Tags
Pre-Game Clues
Suggested Recipes
Tips from Other Hosts
Bulk Emailing Tools
Scripts (Large Group Games Only)
Cast Materials (Large Group Games Only)
Team-Building Features (Available only in Team Building version)
Facilitator's Instructions
Team Assignments Tools
Team Building Activities
Table Tents
Team Building Tips and Suggestions
Questionnaires and Team Review Tools
Awards
Murder Mystery Reviews
We held this party for 7 girls for a 14 year old birthday party. It was SO much fun! I was sorry that I waited until the last minute to organize the clues, although that is just because I didn't like feeling "rushed". We served the dinner in "courses" and played the rounds of clues around the table. That worked great! We also made "ribbon wands" as a craft/party favor which was also a hit. NOT ONE of them guessed the murderer, which was a surprise to me, but is indicative of a well-written storyline and a variety of clues. It was such a hit, that little sister wants a Murder Mystery Party for her friends in a few weeks!
Robbie L. - 1063 Frontera Drive, Laramie
Wednesday, June 25, 2014

My friends and I had a blast! At first I wasn't sure if I wanted to spend the money, but then I did and it was totally worth it! This was the most fun party I've ever been to! :)
Lauryn H. - Louisville, KY
Sunday, March 29, 2009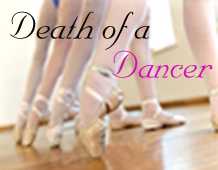 Game Information
Game Categories