'The Legend of Goldie Rushmore's Long Lost Loot' Game Synopsis
6-12 guests, up to 24
The sleepy mining town of Eureka hides a secret. About 120 years ago, "Goldie" Rushmore discovered gold. Unfortunately, the notorious train robber, Jamie Jesse, stole it. Pursued by the posse, Jamie stashed the gold somewhere in the surrounding hills. Jamie Jesse was never caught, and the gold was never recovered. Today, the local kids are ready to find the gold. Many have inherited heirlooms that they believe can help their search. Older townspeople don't want to talk about it, prefering not to know whether their ancestors were involved in the crime. The kids wouldn't mind if they were related to an outlaw. It's time that the town faced the truth. And the lure of the legendary gold is irresistible.

A fun mystery game for all ages. Pre-party activities and extra party games are suggested. Heirlooms provide clues to solve the mystery; the game culminates in a scavenger hunt.



>> Characters
>> Sample Game Materials
>> Party Theme for This Game


Register for this Game
Registration is free, but you will need to purchase to see the materials:

Contents
Host Instructions
Guest Instructions
Character Descriptions
Character Motives
Game Clues
Print-able Invitations
Email-able Invitations
Invitation Tracking
Name Tags
Pre-Game Clues
Suggested Recipes
Tips from Other Hosts
Bulk Emailing Tools
Scripts (Large Group Games Only)
Cast Materials (Large Group Games Only)
Team-Building Features (Available only in Team Building version)
Facilitator's Instructions
Team Assignments Tools
Team Building Activities
Table Tents
Team Building Tips and Suggestions
Questionnaires and Team Review Tools
Awards
Murder Mystery Reviews
We played this game at Christmas with our whole family. Seventeen people ages 5-70 and they all got into it. It was a lot of work to put the props, costumes, and scavenger hunt together, but well worth it. It really helps to have someone read through the script before the party so they can help direct the conversation. Everybody loved the scavenger hunt and getting into character.
Cole S. - Lake Placid, Florida
Friday, October 26, 2012

We did this mystery for my son's 11th birthday with 12 boys (plus me/mom as the Librarian). It was really easy to add an extra character, and to change the few characters who were girls into boys. Over all, this was a hugely successful party. We had done a themed birthday party at home once before that I created myself. While that was also a lot of fun and successful, everyone said this one was the best. Also, there was a lot less prep to do for this party. Thank you Host-Party for "the best birthday party ever" according to my son!
Cassie B. - Las Vegas, NV
Tuesday, December 27, 2011

This was a great game!!! My friends and I had a blast solving the mystery.It was good for our age group(12 and 13) it was cool going all over the house for the scavenger hunt. Everyone dressed up and relly got into their characters.
Erin - alpharetta, georgia
Thursday, December 31, 2009

We used this party for my son's 8th birthday. It was fun to get it all set up and he was really excited about it. However, twelve 8 & 9 year olds had a hard time sitting still long enough to figure out the clues, and it wasn't until we started the treasure hunt that they really got into it. But it was a great time, nonetheless, and I highly recomend this game - albeit for slightly older kids!
Noah B. - Englewood, CO
Wednesday, September 09, 2009

This was the first mystery party we ever hosted and it went over really well. The kids were all 10-11, really made an effort with the costumes and were really into the whole thing - girls and boys! We had a couple of dropouts/no shows and for our next party we've done a ring-round before printing out the invitations to make sure who could come so those people could be assigned the key roles. When we had a last minute drop out we reassigned the role of the female banker to my son, we also had a boy playing a nurse's role as an assistant to the doctor (we had too many people to begin with), and this worked really well - they had a real laugh! We turned the journal from this party into a great keepsake/scrapbook, we glued all the solutions in along with pictures of the kids in their costumes and other bits and pieces. I was very impressed by how thoroughly the game materials were put together, the whole thing came off very smoothly and the party has been the talk of the school. We have 2 more planned for this week and may have to do a couple for Halloween because so many kids want to come!
Rebecca R. - North Wales
Thursday, August 20, 2009

We really enjoyed this game. A lot of the people who were supposed to come, at the last minute could not. So I the host had to play 3 parts which was really fun remembering who I was all the time but that just added to our fun. I used this for a mother / son date night at our church for Mother's Day, they had to work together to solve the mystery. The moms enjoyed it as much as the boys did. I look forward to doing another game very soon! Judy
Judy F. - Florissant , MO
Monday, May 18, 2009

I liked it because it was very clever and it was dumbfounding at the end when you found out who did it. Mitchell
Mitch W. - Superior, Colorado
Monday, May 26, 2008

I loved the thinking. Great game! Phillip
Phillip W. - Superior, Colorado
Monday, May 26, 2008

I thought this game was great for the target age group. It was fun and I wasn't able to figure it out, but a 9 year old did. - Megan, 14 years old (almost 15)
Megan W. - Superior, Colorado
Monday, May 26, 2008

This was the funnest game in the world! I really like being Goldy. - Will, age 9
Will S. - Superior, CO
Monday, May 26, 2008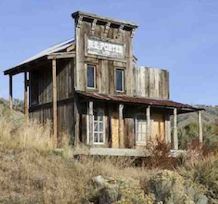 Game Information
Game Categories