'The Great Hope Diamond C(h)ase' Game Synopsis
At least 7 guests or large group divided into 7 teams
The world-famous Hope Diamond has been stolen from the Smithsonian Museum in Washington, D.C. Only a well-organized gang of criminals could have broken through the security measures protecting this priceless gem. A very select group of special agents has just been assembled by the Bureau of Intelligence and Research in great secrecy. Its mission: Recover the diamond without alerting the powers that are really responsible for the heist.

A cooperative geography party game for teens. Your guests will learn something about each of the countries they "travel" to on their secret mission. This game is also suitable for classrooms or large groups.



>> Characters
>> Sample Game Materials
>> Party Theme for This Game


Register for this Game
Registration is free, but you will need to purchase to see the materials:

Contents
Host Instructions
Guest Instructions
Character Descriptions
Character Motives
Game Clues
Print-able Invitations
Email-able Invitations
Invitation Tracking
Name Tags
Pre-Game Clues
Suggested Recipes
Tips from Other Hosts
Bulk Emailing Tools
Scripts (Large Group Games Only)
Cast Materials (Large Group Games Only)
Team-Building Features (Available only in Team Building version)
Facilitator's Instructions
Team Assignments Tools
Team Building Activities
Table Tents
Team Building Tips and Suggestions
Questionnaires and Team Review Tools
Awards
Murder Mystery Reviews
This was so much fun! I had lots of comments from my friends on how much fun they had! Now a couple of my friends are thinking of trying out one of the other mystery games to do for a party they might do! I would definatly recommend this to anyone looking for a good early teen game.
Sarah G. - Sherwood, OR
Wednesday, November 18, 2009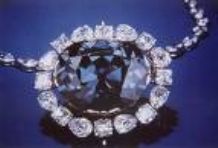 Game Information
Game Categories