'The White Wizard's Convention' Game Synopsis
8 guests with optional guard role and optional adult administrator
The White Wizards' Convention, held high in the mountains at the enchanted Carterizius Castle, is underway when a terrible theft occurs. The Staff of Rodena, a powerful magical relic, is stolen! Those proven to be inside The Rodena display room around the time of the theft are apprehended and the thief is sought. The Protection Wizards are busy working to reverse the memory modification spells placed on The Rodena's security guard. In the mean time, no wizard is going anywhere until The Rodena is returned. Everyone has a motive, but only one wizard had the opportunity, the experience, and the nerve, to go through with the daring theft.

The White Wizard's convention is a challenging game intended for kids age ten and up. No murder is involved, just the theft of The Staff of Rodena, a magical relic. There is one optional player (Juno Dellina), which can be played by a boy or a girl, as optional Security Guard part. An adult can administer the game if desired.



>> Characters
>> Sample Game Materials
>> Party Theme for This Game


Register for this Game
Registration is free, but you will need to purchase to see the materials:

Contents
Host Instructions
Guest Instructions
Character Descriptions
Character Motives
Game Clues
Print-able Invitations
Email-able Invitations
Invitation Tracking
Name Tags
Pre-Game Clues
Suggested Recipes
Tips from Other Hosts
Bulk Emailing Tools
Scripts (Large Group Games Only)
Cast Materials (Large Group Games Only)
Team-Building Features (Available only in Team Building version)
Facilitator's Instructions
Team Assignments Tools
Team Building Activities
Table Tents
Team Building Tips and Suggestions
Questionnaires and Team Review Tools
Awards
Murder Mystery Reviews
We loved this game. I played it with 9 friends and used the optional charachter, and one that I wrote. It was really fun. I even played a joke on two of my friends who are rivals in school by assigning them Vesta and Tez. It was one of the most fun birthday parties I had ever had.
RukaRuth - Davidson, NC
Tuesday, August 31, 2010

It was very fun. All my friends enjoyed it!
Emma - Hampshire, England
Monday, July 19, 2010

I'm soo glad i did this for my birthday! Everyone loved it and we're doing another one soon!
Sammie C.
Tuesday, November 18, 2008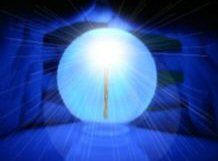 Game Information
Game Categories