'The Beverly Hills Cheerleader Murder' Game Synopsis
6 - 8 Girls
Angel Summers, daughter of powerful movie producer Wilson Summers has been murdered. The police have determined that the last people to see Angel alive were those that took part in her cheerleading team tryouts. Ms. Claire Clintin, faculty advisor to the cheerleading team, has brought all the girls together in an attempt to solve the murder and save the prestigious Beverly Hills Lady's Academy a great amount of embarrasment.

Set in the present day at an exclusive Beverly Hills Girls School this game is perfect for young teen or pre-teen girls. This game would work great for a birthday party or sleep-over.



>> Characters
>> Sample Game Materials
>> Party Theme for This Game


Register for this Game
Registration is free, but you will need to purchase to see the materials:

Contents
Host Instructions
Guest Instructions
Character Descriptions
Character Motives
Game Clues
Print-able Invitations
Email-able Invitations
Invitation Tracking
Name Tags
Pre-Game Clues
Suggested Recipes
Tips from Other Hosts
Bulk Emailing Tools
Scripts (Large Group Games Only)
Cast Materials (Large Group Games Only)
Team-Building Features (Available only in Team Building version)
Facilitator's Instructions
Team Assignments Tools
Team Building Activities
Table Tents
Team Building Tips and Suggestions
Questionnaires and Team Review Tools
Awards
Murder Mystery Reviews
To make this successful, you need to prepare, prepare, prepare. The materials are duplicated and confusing (including typos) so you have to do your homework to be sure you have all the material, correct and ready for the party. The cards are written in the third person so the girls were sometimes confused). We numbered the cards so the conversation would flow and that helped. We made all the props and had a crime scene (with crime tape and body outline), took mug shots and fingerprints, had an unknown detective interrogate, notebooks and pens for the girls, BHLA sign with school crest at the door and on the menu. Dining room was the Academy's Headmaster's private dining room and parents were the staff (Butler and Chef). All in all it was a lot of fun and the girls said it was the best party ever. However it takes a lot of preparation and commitment from the parents!
Carole - Dallas, Texas
Thursday, January 02, 2014

Print out a list of the order, especially if you "borrow" characters from other games. My mates and I had a blast, even though it was short. The murderer showed up 30 minutes late! My mum and I were really worried.
Rives F. - London, England
Wednesday, June 27, 2012

This was a lot of fun, all the girls involved really got into it and had a good time. Everyone is saying they can not wait until the next one.
Joshua S. - millington, tn
Friday, January 27, 2012

I had a great time with my friends. The only thing is that it's too short. It only took us about an hour to finish the game. Add in some extra rounds. But other than that it was great. The best music I found that went well with the game was some of the dance club classics.
Nicole F. - Brisbane, Australia
Sunday, April 24, 2011

was sooo fun i had to take out 2 caracters and switch with boys(3) lol
Taylor - Jasper Alberta
Wednesday, September 02, 2009

I think the Murder Mystery party was a bunch of fun. Not only because of the required things, but all the added stuff the hosts put into it. I had a great time. Maybe I will try this for my 13th birthday party next year!
Kaya A. - Ozark, MO
Tuesday, May 19, 2009

This was so much. We did it for my 12 year old neices Halloween party and the girls had tons of fun. The characters were easy for the girls to play and the clue weren't to complex. Two girls got the right answer and one of them was able to say exactly why. We gave all the girls little notebooks that they got to decorate, use for taking notes, and then take home. 1 1/2 months later the girls are still talking about it and want to know if we are going to do one next year.
Shirin - Austin Tx
Friday, December 19, 2008

My friend did this for her birthday party and it was lots of fun! I love dressing up and getting into characters. We became the characters once we got into the door. We were even given black arm bands as if we were in mourning!
ellyn - Toronto,Ontario
Friday, August 08, 2008

This was sooo much fun acting out someone else. I had a great time and this this was an excellent paarty idea!
Jamie S.
Monday, February 11, 2008

I just wanted to say that I did this for my 13th birthday party and I had a BLAST! Everyone got in character and broke out of their shell. It was fun to see the usually shy people become so into it. I reccomend this to anyone looking for an awesome time!
Rachel T. - Charltte,North Carolina
Wednesday, January 23, 2008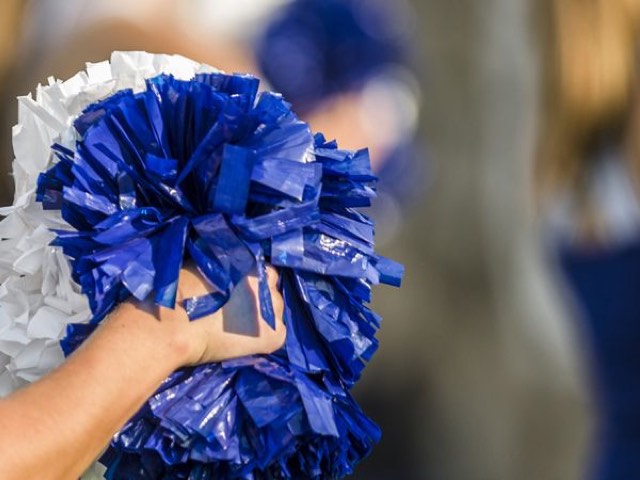 Game Information
Game Categories