'The Masthead Mutiny' Game Synopsis
11 Guests
Captain Unibrow Pete had a rude awakening last night - he woke up in the ocean! Grabbing hold of a floating plank, Captain Pete caught up with the ship and climbed back on board. Captain Pete is steaming mad and wants to know which member, or members, threw him overboard!

A challenging pirate mystery for older kids. No murder, but a mystery to uncover who was involved in a mutiny against Captain Unibrow Pete.



>> Characters
>> Sample Game Materials
>> Party Theme for This Game


Register for this Game
Registration is free, but you will need to purchase to see the materials:

Contents
Host Instructions
Guest Instructions
Character Descriptions
Character Motives
Game Clues
Print-able Invitations
Email-able Invitations
Invitation Tracking
Name Tags
Pre-Game Clues
Suggested Recipes
Tips from Other Hosts
Bulk Emailing Tools
Scripts (Large Group Games Only)
Cast Materials (Large Group Games Only)
Team-Building Features (Available only in Team Building version)
Facilitator's Instructions
Team Assignments Tools
Team Building Activities
Table Tents
Team Building Tips and Suggestions
Questionnaires and Team Review Tools
Awards
Murder Mystery Reviews
We love the murder mysteries at Host-Party. The Masthead Mutiny is a shorter party with an attempted murder which is great for the younger age group. Everyone had fun playing a pirate and interacting with the rest of the crew. I love the fact that everyone is a suspect and has equal opportunity to solve the crime. We are already planning the next Who Dunnit? Savvy?
Victoria C. - Houston, Texas
Saturday, July 26, 2014

We did this one with a party of 11 year old boys, and had a great time. Some suggestions- if you are missing some characters, it is still possible to work this mystery. What we did was to post the clues for the missing characters on a wall after each round- if you remembered to check the wall, you got their clues. To make it a little more difficult, you might want to screen out some of the clues. Great fun, in addition to solving the mystery, the kids had a great time "swashbuckling" the night away!
Mary L. - Huntington NY
Tuesday, March 16, 2010

I threw this party as my son's 12th birthday party. It was a big hit. All the kids really got into it and planned costumes beforehand. They loved being able to communicate on the website before and after the party. I took the suggestion to give them all little notebooks and pencils, and they loved to write down all the clues. It was very easy to get pirate-type decorations and such to enhance the event My only complaint is that some characters do not get much to do--and all my guests wanted to participate. I enhanced the Round 4 "cabin search" into a scavenger hunt, and I added several additional false clues so every character could find something. I think that helped. Overall, my son and I were very pleased with how this mystery works. I would recommend it highly.
Stacy . - Lewisburg, PA
Wednesday, June 18, 2008

This game was great! It was so fun to be one of the guests and get so into charecter. I really enjoyed this non-murder mystery game! It was awesome!
Kathryn - Vero Beach, FL
Tuesday, October 23, 2007

Mutiny game was fantastic. The girls enjoyed playing the parts. We buried treasure in the yard for the 4th round bunk clues and served dinner. Lots of fun with exciting crew parts.
Mattie D. - Littleton, CO
Tuesday, August 07, 2007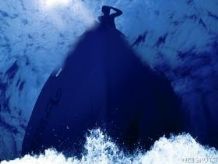 Game Information
Game Categories