'The Christmas Crimes' Game Synopsis
8 or 9, with optional adult player.
Bebe Bumbletree is hosting a Christmas party for all her friends and is determined for everything to be perfect. The eggnog has snowman-shaped ice cubes floating in it, she's borrowed Christmas music from her parents' CD collection, and she has even hung mistletoe in hopes of catching her secret crush, Barry Broadbarn, underneath. She rented a Christmas movie for them all to watch and has bought and wrapped a gift for each of her guests, which she carefully placed under the tree. Everything is perfectly planned – that is, until strange things start happening, things Bebe is not expecting, and certainly won't stand for. Before the night is through, the Christmas Crimes will be solved!

A Christmas themed kid's mystery party. Three mini-mysteries: The mystery of the headless snowman, the case of the toppled tree and the mystery of the missing presents. Optional adult player and even the family pet can join in the fun!



>> Characters
>> Sample Game Materials
>> Party Theme for This Game


Register for this Game
Registration is free, but you will need to purchase to see the materials:

Contents
Host Instructions
Guest Instructions
Character Descriptions
Character Motives
Game Clues
Print-able Invitations
Email-able Invitations
Invitation Tracking
Name Tags
Pre-Game Clues
Suggested Recipes
Tips from Other Hosts
Bulk Emailing Tools
Scripts (Large Group Games Only)
Cast Materials (Large Group Games Only)
Team-Building Features (Available only in Team Building version)
Facilitator's Instructions
Team Assignments Tools
Team Building Activities
Table Tents
Team Building Tips and Suggestions
Questionnaires and Team Review Tools
Awards
Murder Mystery Reviews
I used this game as an alternative to a Holiday Party at school. The kids had a blast! I split the kids up into groups (characters were duplicated to accommodate for the larger number of children). Parent volunteers were the "parent hosts" for each smaller group and the kids came back together as a whole class for a pizza party, movie and snack. The rest of the time they were in their small groups, in different parts of the school, solving the crimes. They are still talking about it!
Cynthia R. - Hyde Park Elementary School
Sunday, February 01, 2009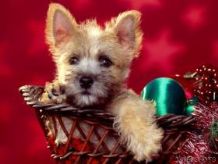 Game Information
Game Categories