'A Knight's Quest' Game Synopsis
9 - 16 Boys
This mystery is actually a scavenger hunt. Each of the quests will be a seperate scavenger hunt for a specific item. The evil knights will be instructed to interfere with the other teams in various ways that will all involve candy or treats of some kind.

King Arthur is dying. The Knight's of the Round Table have been called together. They are to be sent on 4 quests with the final goal of finding the Holy Grail, a magic cup that will heal the King. However, Mordred and his band of evil knights will be doing everything they can to stop the Knights of the Round Table from helping the King.



>> Characters
>> Sample Game Materials
>> Party Theme for This Game


Register for this Game
Registration is free, but you will need to purchase to see the materials:

Contents
Host Instructions
Guest Instructions
Character Descriptions
Character Motives
Game Clues
Print-able Invitations
Email-able Invitations
Invitation Tracking
Name Tags
Pre-Game Clues
Suggested Recipes
Tips from Other Hosts
Bulk Emailing Tools
Scripts (Large Group Games Only)
Cast Materials (Large Group Games Only)
Team-Building Features (Available only in Team Building version)
Facilitator's Instructions
Team Assignments Tools
Team Building Activities
Table Tents
Team Building Tips and Suggestions
Questionnaires and Team Review Tools
Awards
Murder Mystery Reviews
This was a great little boy party! They loved the theme! It was a little bit of "organized chaos" as they ran around with the candy. I think I may have hid the clues too well, not taking into account how crazy it would be when they were throwing the candy.
Caleb F. - Niagara Falls, NY
Sunday, March 14, 2010

A Knight's Quest. EXCELLENT party for my son's 10th birthday party. The boys absolutely LOVED being in character. Buy extra licorice and gummies because the kids eat the ammunition! I recommend 3 to 4 adults for supervision, we had three. Can add the name of Uther Pendragon and Lady of the Lake for the other adults. Mom and Dad are Merlin and Arthur.
Tobias L. - Washington
Wednesday, November 18, 2009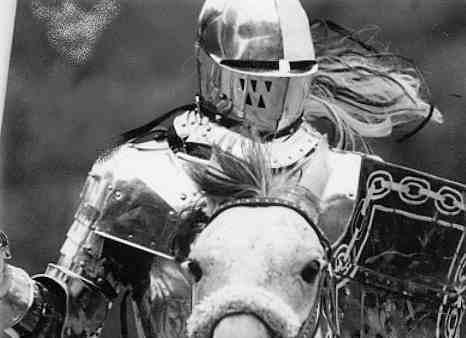 Game Information
Game Categories