'Murder Unscripted' Game Synopsis
7 scripted characters; audience from 10-500+ people
Real employees. A real company. And a real exciting reality show. American Executive is the latest unscripted sensation to hit the small screen. Television executives have invaded a publishing business, and for two months, every move the employees make is captured on film. At the end of each week America votes for the employee they love to hate. The employee with the most votes is sent to the board room where CEO Ronald Crump decides his or her fate.
Tonight is another results show. Nerves are raw as host Brian Freequest reads this week's results. But before anyone gets fired, Ronald Crump keels over. It's a homicide.

This audience-engaging large group game features fully scripted action complete with stage directions and simple set suggestions. It is perfect in a dinner theater atmosphere where guests are seated and is written more as an audience-interactive play and not as a clue-based game. Great for fundraisers and other large events, Murder Unscripted works best when meals are served in between the four scenes.



>> Characters
>> Sample Game Materials
>> Party Theme for This Game


Register for this Game
Registration is free, but you will need to purchase to see the materials:

Contents
Host Instructions
Guest Instructions
Character Descriptions
Character Motives
Game Clues
Print-able Invitations
Email-able Invitations
Invitation Tracking
Name Tags
Pre-Game Clues
Suggested Recipes
Tips from Other Hosts
Bulk Emailing Tools
Scripts (Large Group Games Only)
Cast Materials (Large Group Games Only)
Team-Building Features (Available only in Team Building version)
Facilitator's Instructions
Team Assignments Tools
Team Building Activities
Table Tents
Team Building Tips and Suggestions
Questionnaires and Team Review Tools
Awards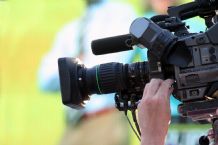 Game Information
Game Categories